You can focus on your business
We take care of all service and facilities. In the hotel there are 4 training rooms available. The biggest one (106m2) allows big conferences, corporate presentations or meetings up to 80 guests. The other rooms are used for various trainings, working meetings and job interviews. We have learnt a lot about these kinds of trainings and meetings as we have already provided this service for 18 years. The quality of your action is guaranteed thanks to our sufficient staff. Discreetness is a matter of course.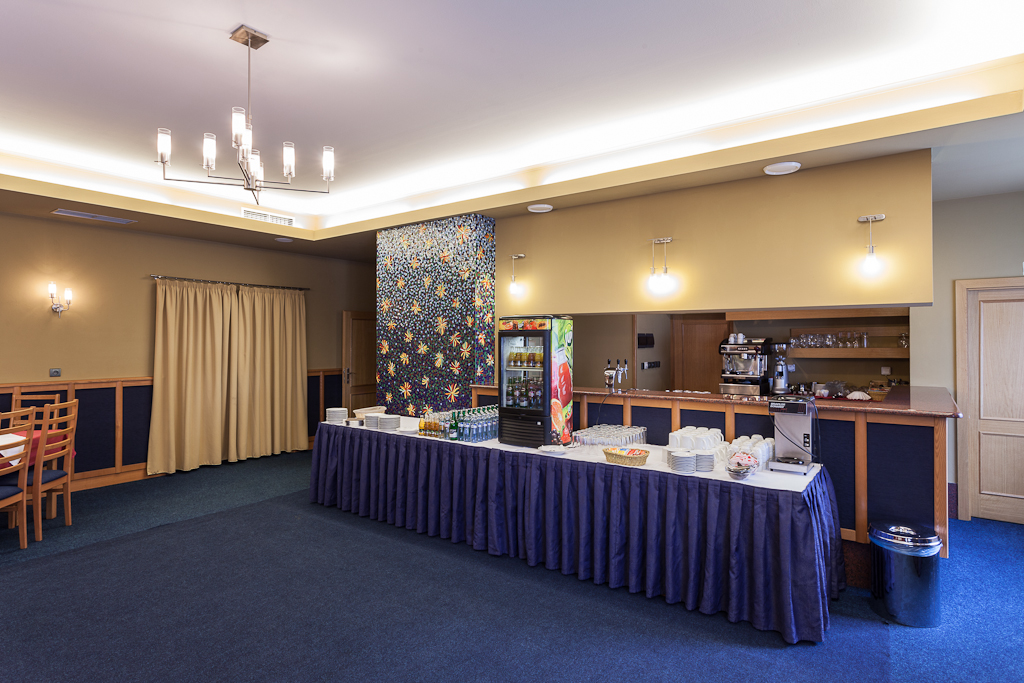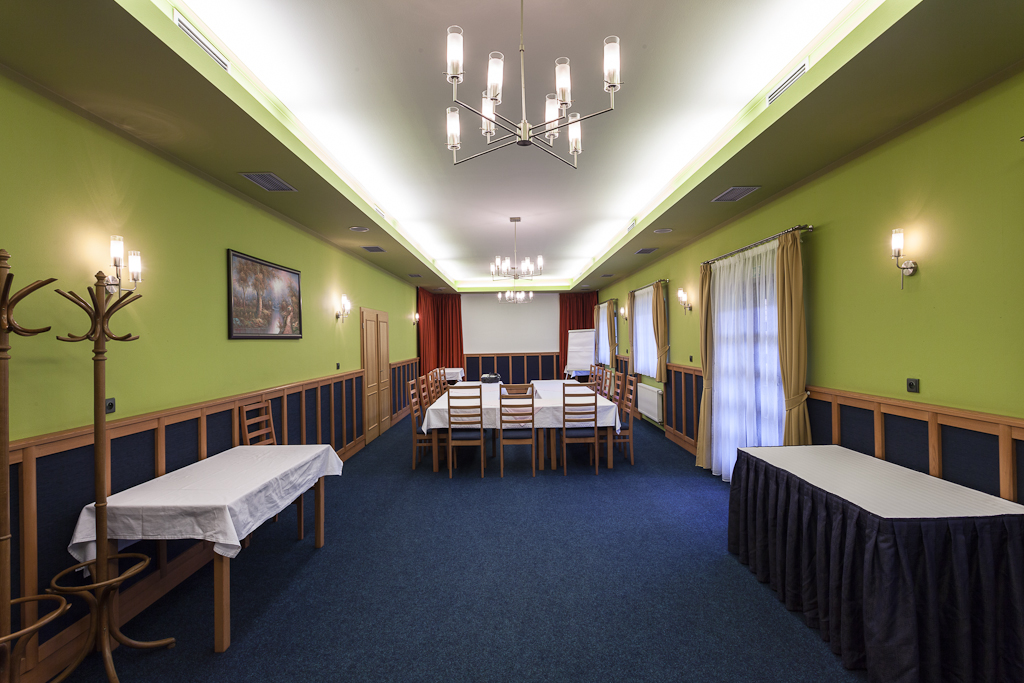 How does the standard action look like?
In each training room you can use one of our projectors. Flipcharts, papers, markers, extension cords and other facilities according to your requests are always prepared in advance. In the biggest room there is also possibility of sound system. Wi-Fi is available in the whole hotel.
Coffee break that contains coffee, tea, mineral water, juices, pies and fresh fruit is complemented during your training. We charge only consumed amounts of food.
Lunch and dinner is served in the hotel restaurant. Do not worry; our service will not be delay for you.
During multiday events we usually offer our guests to sit together in the separated part of the restaurant in the evenings- it is often the most effective teambuilding activity. We are also open to prepare social events for bigger groups with buffet dinner, wine tasting with winemaker, live music etc.
Preliminary price list
One-day event attended by 15 people- from 19 EUR per person / The price includes a room renting, coffebreak, lunch.
Two-day event attended by 15 people- from 67 EUR per person / The price includes a room renting for 2 days, coffeebreak for 2 days, stay in a double room with breakfast, two times lunch, dinner. Drinks ordered after dinner are not included in the price.
Do not hesitate to contact us with non-binding inquiry; we are able to create a quotation bespoke for you.